Salmon Arm Bookkeeping & Business Services is situated, for your convenience, right in the heart of downtown Salmon Arm.
We're local, we're highly professional, intelligent and dependable. We're a small firm that offers a range of friendly personalized services — with measurable results.
We encourage our clients to take advantage of our full-fledged bookkeeping service, and we strive to provide the very best professional service possible. We specialize in attention to detail and gearing our services to meet your needs, so that you can concentrate on what you do best — your business. Our goal is to help your business to thrive; not just survive.
Each of our clients is different.
Our clients vary from small- to medium-sized businesses and each of our clients has different needs. To accommodate this variety in a timely and cost efficient manner, we offer a bookkeeping service that ranges from a complete bookkeeping system to providing individual specific tasks that suit individual business needs.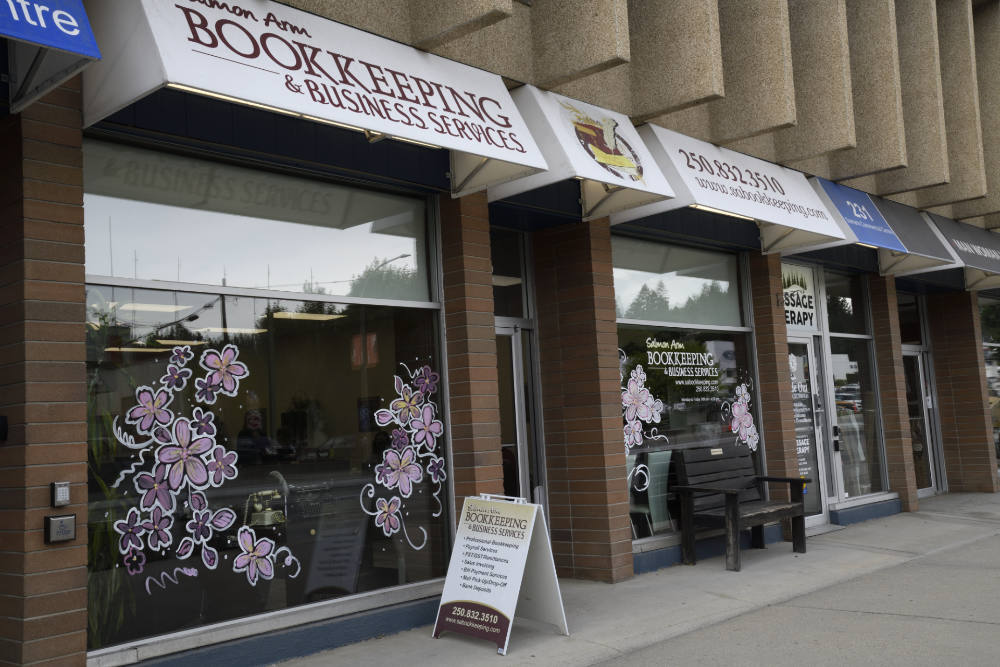 Payroll and Source Deduction Remittances – now available online. CLICK HERE!
T4's
WCB
T5018's
GST Remittances
Sales and Expenses
Cheque Preparation for Bill Payments
Mail Pickup
Bank Deposits
Monthly, Quarterly or Yearly Financial Reporting
Keeping track of and follow up on Outstanding Accounts Receivable and Payables
Canada Revenue Agency Correspondence
Feel free to stop by or give us a call with any questions you have about what Salmon Arm Bookkeeping can do for you.